Rev your engines, 3DS owners!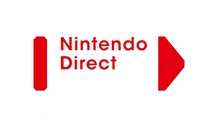 A new Nintendo Direct focusing on Nintendo 3DS will be broadcasted this Wednesday, April 17 at 7 a.m. PT/10 a.m. ET, as announced by Nintendo of America. UPDATE: The Nintendo 3DS Direct was also confirmed for Europe, too, at 3 p.m. GMT, which is the same time as the North American one.
Though no specifics were revealed, it has been stated that the showing is "focused on the latest information on Nintendo 3DS."