The last of the three Operation Rainfall games is almost here.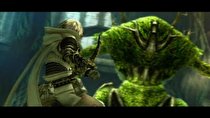 Pandora's Tower is set to release across North America on April 16, according to XSEED Games via their official Twitter account.
Pandora's Tower was one of three games that fans fought hard to bring to North America over the last two years. Following 2012's releases of Xenoblade Chronicles and The Last Story, XSEED Games announced earlier this year that they were publishing Pandora's Tower in North America. While no official release date had been given, an April release was expected. On April 16, North American gamers will finally be able to experience the last of the Operation Rainfall titles.
In Pandora's Tower, players control Aeron, a man on a quest to save his cursed friend Elena. Throughout the game you will explore towers, defeat monsters, and try to save your friend. Read Andrew's review for more details.