Plus some old standbys, you know Nintendo Land and the like.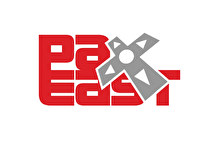 Nintendo is bringing multiple titles to its booth at PAX East this year.
Though some have already been released, Wii U games appearing are:
Pikmin 3, The Wonderful 101, LEGO® City Undercover, Monster Hunter 3 Ultimate, Need for Speed Most Wanted U, Wii Street U, New Super Mario Bros. U, and Nintendo Land.
3DS games to be shown are:
Luigi's Mansion: Dark Moon, Animal Crossing: New Leaf (guided demonstration), LEGO City Undercover: The Chase Begins, Pokémon Mystery Dungeon: Gates to Infinity, HarmoKnight, Kersploosh!, Monster Hunter 3 Ultimate, Castlevania: Lords of Shadow – Mirror of Fate, and Fire Emblem Awakening.
Nintendo will be located at booth 448 during PAX East which lasts from March 22-24.