Dr. Kawashima is making his 3DS debut.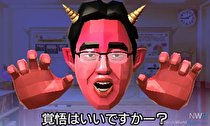 Brain Age: Concentration Training will release in North America on February 10, 2013.
The software will hit store shelves in Europe on March 8, 2013 with a different name, Dr. Kawashima's Devilish Brain Training: Can You Stay Focused?
Brain Age: Concentration Training is set to help players improve their "working memory." The previous entries in the series were more focused on helping people prevent the decline of general brain functions as a result of aging.
Nintendo announced these release dates during their Nintendo Direct presentations today.