UPDATE: The event will have a 3DS focus.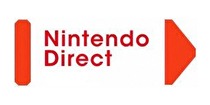 Nintendo Co., Ltd. will host a Japanese Nintendo Direct at 11 p.m. ET/8 p.m. PT. Nintendo of America will follow it up with a video Nintendo Direct afterwards.
UPDATE 6:30 p.m. PT - The Nintendo Direct will be focused on 3DS games, likely Paper Mario: Sticker Star.
We have no idea what the content of this Nintendo Direct will be, but it could be some combination of Wii U and 3DS games in early 2013, or possibly highlighting upcoming 2012 releases.
Wii U-focused Nintendo Directs were held in Europe and Japan on September 13, while North America had a live event in New York City. There was a Nintendo Direct in Japan at the end of August that focused on upcoming 3DS games.
Check below for the time of the Nintendo Direct in other regions. Follow Nintendo World Report for a live blog covering the Japanese event, and the latest news as it breaks.
11 p.m. ET
8 p.m. PT
12 p.m. JST
3 a.m. GMT
4 a.m. BST