Could these indie downloadable titles make launch day? Launch week?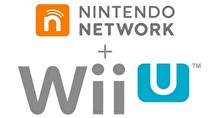 Earlier this morning Nintendo of America released an updated list of upcoming Wii U games, including eight known downloadable eShop titles from independent developers. Seven of these games were given a "November" release date, but even if they miss the November 18 launch of Nintendo's new console they would still come out very soon after the console's launch.
Known eShop titles listed for November release are:
Chasing Aurora
Cloudberry Kingdom
Trine 2: Director's Cut
Mighty Switch Force HD
Nano Assault Neo
Little Inferno
Toki Tori 2
One known eShop title was listed for a January 2013 release:
Runner2: Future Legend of Rhythm Alien
Some previously revealed eShop titles did not make an appearance in Nintendo's update, like Mutant Mudds Deluxe from Renegade Kid, 1001 Spikes from Nicalis, and The Cave from Double Fine Productions.
Nintendo has previously stated that the Wii U's downloadable software eShop service will be available at launch. Additionally, Nintendo has stated that full retail launch games could also be downloaded from the Wii U eShop, but there have been no details on which games specifically, if any, would be available for download on day one.
Nintendo also revealed additional dates for many titles in the launch window, including which retail games will be making the Wii U's November 18 launch date in North America.