Still some surprises yet for Nintendo's upcoming home console.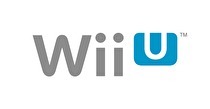 In an interview with IGN, Nintendo of America President Reggie Fils-Aime made it clear that there are unannounced Wii U titles in the works, some of which are intended for the five-month long launch window.
In addressing the purported concerns over the company's lack of announcements of post launch window titles, Fils-Aime said the company's focus is on presenting what gamers can buy between Wii U's launch and March 31, 2013. As for the unannounced titles coming during the launch window, Fils-Aime did not provide any information regarding the publishers or developers.
The unannounced titles would push the Wii U's launch window above the scheduled 42 games. For a detailed rundown of the launch window titles and their current release dates, check out Neal Ronaghan's feature here.