Don't get your hopes up.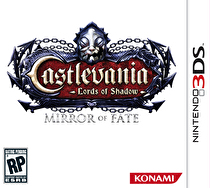 A Konami public relations official responded to Nintendo World Report's inquiry on the Castlevania: Lords of Shadow - Mirror of Fate release date. After the game was missing from Nintendo's 2012 release calendar sent out this morning, we reached out to Konami for more information.
Konami's reply stated, "We can't comment on Nintendo's release but more information about Castlevania MoF launch date should be announced soon."
A press release sent out by Konami for their GamesCom lineup last week noted the game would have a 2013 release.
Despite the lack of information today, the game was originally announced as a Fall 2012 release at E3.