A new system would track fraud and link Club coins to product returns.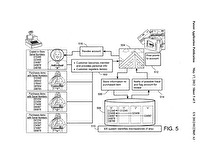 Nintendo is considering an alternative registration system for Club Nintendo, which would do away with registration cards, as revealed by a patent application published today.
The registration codes would instead be printed right on the box. The hope is that more people would register their products instead of missing or losing the inserts.
While printing the code on the exterior could lead to fraud, Nintendo envisions a system where all registrations are tracked with purchase information. If an account has several duplicate registrations, the customer's account is flagged and potentially revoked. An example is if a rogue store employee copied and registered serial numbers after selling an item to a customer, but before the customer had a chance to register it.
The system would also tie in with retailers in an attempt to reduce fraud. Upon purchase, the code is scanned into a computer at the retailer. This tells Nintendo that the product was purchased legitimately, which is of special concern in regard to Nintendo point cards. If customers register a product on Club Nintendo but later return it, the Club Nintendo coins for that product are removed from the account. If a customer has already spent those points, he/she will be disallowed from returning the product. The system would require a computer at each retailer to handle scanning and reporting of the serial numbers.
The system patent was applied for on Nov. 15, 2010, and while it includes Wii products as examples, the ideas must have been around for much longer as the application text references the SNES, Game Boy, and Nintendo 64. Nintendo of America was represented in the latest round of patent filings, with Peter J. Junger and Brian Cheney listed as the system's designers.