3DS is the Vita-beater, and Miyamoto explains why.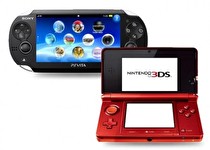 While the PlayStation Vita is a very capable device, its lack of a strong software lineup is hurting the handheld's prospects for the future, according to Shigeru Miyamoto in a recent interview with Edge magazine.
"It's obviously a very hi-spec machine, and you can do lots of things with it, but I don't really see the combination of software and hardware that really makes a very strong product."
Not to be the pot calling the kettle black, he relates the poor hardware sales of the Vita to Nintendo's own 3DS launch.
"When we launched the 3DS hardware we didn't have Super Mario 3D Land, we didn't have Mario Kart 7, we didn't have Kid Icarus: Uprising," Miyamoto said. "We were striving to have all of these ready for the launch, but we weren't able to deliver them at that time."
He went on to say that Nintendo has certainly learned their lesson about the lack of key titles on their portable system. "We were kind of hoping that people would, nevertheless, buy into the product, find 3DS hardware promising, but looking back we have to say we realize the key software was missing when we launched the hardware."
After seeing some small success at launch, the PS Vita's sales have plummeted, especially in Japan where it has been continually outsold by Nintendo 3DS and PSP. The 3DS has been the best selling hardware in Japan every week since the price drop last August.