The hit racing game gets a sequel on the 3DS; no Wii U version announced.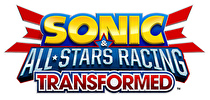 Sega unveiled Sonic & All-Stars Racing Transformed, the sequel to 2010's Sonic & Sega All-Stars Racing. The game will be coming to the 3DS, the only Nintendo system to receive the game. It will be available on the PlayStation 3, Xbox 360, PlayStation Vita and PC Download.
Once again developed by SUMO Digital, Sonic & All-Stars Racing Transformed follows the same kart racing concepts seen in its predecessor. This time, though, the cars will be able to transform into other vehicles based on the terrain, such as boats and planes. Classic characters like Sonic, Dr. Eggman, and AiAi (Super Monkey Ball) will be returning, while Gilius Thunderhead of Golden Axe and Vyse of Skies of Arcadia have been confirmed to be brand new characters. A Panzer Dragoon track has also been confirmed to be part of the sequel.
Back in January, it was rumored that the sequel would be coming to the 3DS and Wii U. The official announcement disregards the system, even though the game is set to be released around the same time period as the Wii U: late 2012. The game, however, could come at a later time with new Wii U features.
We have reached out to Sega for a comment on the Wii U version. We expect to hear some sort of sly tease alongside a lack of a comment.