The premium-priced Resident Evil title for 3DS is now 10 dollars cheaper.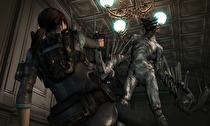 Resident Evil: Revelations will now be priced at $39.99, Capcom announced through its community blog.
Originally, Revelations was priced at $49.99 due to the game being on a more expensive 4GB cartridge, making it one of the few 3DS titles to be sold at that price. While Capcom maintained that the value of the content justified the original price, after "weeks of effort," the company was able to lower the game's price.