We hope you like the 3DS, because this show is laced with it.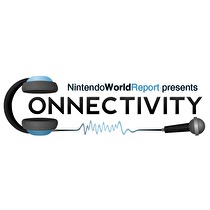 Subscribe via iTunes (Please rate and review, too!)
Yes, it's true: this episode is almost entirely focused on the 3DS. Let's be honest, though; unless you are playing Skyward Sword again, what would your Wii be doing?
The joy of recording news in the beginning of the week meant that last week we missed out on the tasty bits of information that came from Nintendo's earnings briefing. But fret not, True Believers, as Neal, Zach, and Patrick have assembled in order to dissect the most interesting revelaitons... er, revelations, rather.
After that, Andy Goergen returns from dad-hood to talk about the durability of the 3DS with Patrick and Zach. Turns out a lot of the early systems were lemons. Have you had 3DS hardware woes yourself? Tell us about them in the comments!
Closing the show out, Neal, Patrick, and Zach reconvene once more for an eShop recap. What are the some of the standout titles recently digitally released for the plucky handheld? Take a listen to find out!
As always, you can click here to send us mail. Thanks for listening!
This episode was edited by Scott Thompson.