Japanese 3DS owners can get their hands on the Famicom title this February.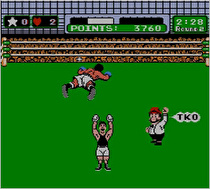 The Famicom version of Punch-Out!! will be available on the Japanese 3DS Virtual Console on February 2 for 500 yen.
Like the original Famicom version, the game's text will be in English, but when or whether it hits North American shores is still unknown.
News tip from Matthew Walker