Despite what analysts and investors say, Nintendo stands firm with the 3DS.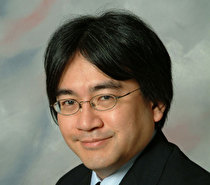 Nintendo CEO Satoru Iwata said that there will be no further 3DS price drops, nor will Nintendo support mobile gaming during an interview with Nikkei.
When the publication asked Iwata about the lack of hit software, he explained that they expect to release a series of major titles starting in November and running through 2012. Nintendo recently held a press conference where many titles, such as the next installment of Capcom's Monster Hunter series, were announced.
One hurdle mentioned in the interview was the system's price point, which Iwata believes they have addressed with the recent price drop. Iwata stated that this will be the first and last price drop the system will experience during its run.
Nikkei then asked if Nintendo would ever support mobile gaming, something that many analysts and investors have been suggesting due to the 3DS's poor performance. Iwata stated the following regarding the issue:
"If we did this, Nintendo would cease to be Nintendo. Having a hardware development team in-house is a major strength. It's the duty of management to make use of those strengths. It's probably the correct decision in the sense that the moment we started to release games on smartphones we'd make profits. However, I believe my responsibility is not to short term profits, but to Nintendo's mid and long term competitive strength."
Finally, the interview with Nikkei concludes with statements about the Wii and the upcoming Wii U, mentioning that it is important to keep the current market alive while the new system is released next year.