Analysts are still not convinced of the 3DS's appeal.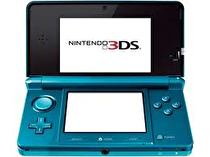 Analysts believe that, despite a price cut, Nintendo may still miss a sales target for the 3DS.
They believe that the final sales total might be 16% shy of the company's expected annual target of 16 million units sold. Likewise,Nintendo might sell only 2.5 million units halfway through the fiscal year, which ends on March 31. Tonight, Nintendo will hold a special 3DS press conference, where software announcements are expected to be made.
The lack of hit titles for the 3DS is what many analysts believe is hurting the overall performance of the handheld. Additionally, they suggest Nintendo might need to embrace social networking gaming as a last resort.
In addition, the effects of the recent sales drop may be wearing off, as sales in Japan after the price cut dropped in the next week after the price reduction had taken place.