Come October, Pokémaniacs will take their Pokémon on the road thanks to the 3DS.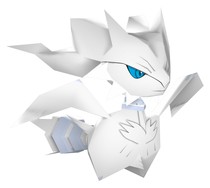 Pokémon Rumble Blast has been given an October 24, 2011 release date.
The title, a sequel of the WiiWare game Pokémon Rumble, marks the first time the Pokémon franchise sees a retail 3DS game. Pokédex 3D was the first application to be released on the handheld via the eShop. In Pokémon Rumble Blast, players control toy Pokémon as they confront other toy Pokémon in various levels in real-time battles.
Pokémon Rumble Blast will feature multiplayer co-op modes as well as a StreetPass feature where Pokémon will do battle with each other.