EB Games recalls the game due to save file issue.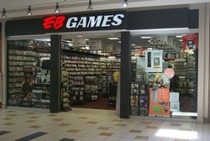 Due to Resident Evil: The Mercenaries 3D being unable to wipe the save data from the game, EB Games Australia has put out a recall nation wide and will no longer be selling the game for the foreseeable future.
After checking with a local store for comment, the salesperson mentioned that the game was being recalled due to a bug in the software that would not allow the game to be restarted. In actuality, the inability to reset the game was intentional, and is mentioned in the manual. When asked if the game would be put back on sale eventually, the salesperson assumes that it will, but not anytime soon.
Resident Evil: The Mercenaries 3D is not even supposed to be on sale yet; originally, it was to be released on June 30.