Another high profile game is available before its release date.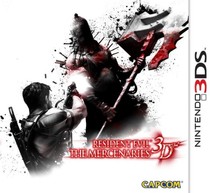 Reports have come in that Australian EB Games stores, have begun selling the new Resident Evil: The Mercenaries 3D already. This comes just days after retailers started selling the new Zelda game before its release date.
As of right now EB seem to be the only ones currently selling it, but that will likely change. The retailer is also selling the game at a reduced price of $55.95. The game was supposed to release on June 30, 2011.