Fans finally have a release date for the favorite space-fox.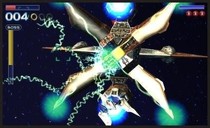 Star Fox 64 3D will be released in the United States on September 11, and Europe on September 9, Nintendo has announced.
Japan's July 14 release date had already been announced.
Star Fox 64 3D is a new and updated version of the classic 1997 Nintendo 64 game for 3DS.