The folks behind Conduit 2 are also working on Country Dance.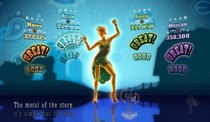 GameMill Entertainment has announced the full set list for their upcoming music game, Country Dance. The title is a dancing game akin to Ubisoft's Just Dance series, where players dance along to popular songs, this time of country variety.
Some of the recently unveiled songs include Miley Cyrus's "Hoedown Throwdown," Billy Ray Cyrus's "Achy Breaky," Darius Rucker's "Alright," and Johnny Cash's "Ring of Fire." The development team behind the title is High Voltage Software, best known for producing The Conduit and its sequel for the Wii.
Country Dance will be released on April 5.