The online retailer has made both hardware units and games available following today's announcements.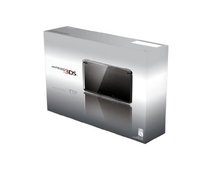 With today's announcement of the North American launch details, Amazon.com has begun listing 3DS systems and games for pre-order. For $249.99, users can put their name down for either the Aqua Blue or Cosmo Black 3DS. (Amazon's standard policy is that your credit card will not be charged until the order ships.)
Two Konami titles are also available for pre-order. Contra 3DS and Metal Gear Solid: Snake Eater 3DS are both available for $39.99
UPDATE: Amazon UK is now also lists 3DS for pre-sale. Aqua Blue and Cosmo Black are available for £219.99.