The Eternal Darkness devs are taking a crack at Marvel's mutants.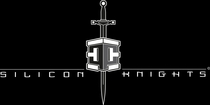 Silicon Knights is leading development of the upcoming Activision-published X-Men game, X-Men: Destiny, according to IGN.
The game, revealed earlier today, puts you in the shoes of a new mutant recruit in a branching storyline with lots of choice. The style of the gameplay is unknown, but it is likely to an RPG, especially since Silicon Knights was rumored to be working on a Marvel RPG prior to the announcement.
Silicon Knights is known in Nintendo circles for their work on Eternal Darkness: Sanity's Requiem and Metal Gear Solid: The Twin Snakes, both for GameCube. Their last game was Too Human for Xbox 360.
More information should be revealed this weekend at New York Comic Con. Until then, watch the gameplay-free teaser trailer below.