High Voltage's first-person shooter sequel won't be hitting stores in 2010, but it is getting Classic Controller support.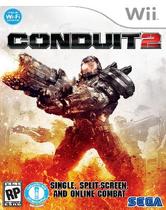 Conduit 2 isn't coming out until 2011 according to a fact sheet released by developer High Voltage Software.
Along with that announcement, it was revealed that the game will support the Classic Controller and Classic Controller Pro in addition to the Wii Remote and Nunchuk setup from The Conduit and the sequel's addition of Wii MotionPlus. Conduit 2 features 12-player online play, four-player split-screen co-op and competitive multiplayer, and a continuation of the story that started in 2009's The Conduit.