This sneaky guy isn't afraid to shine.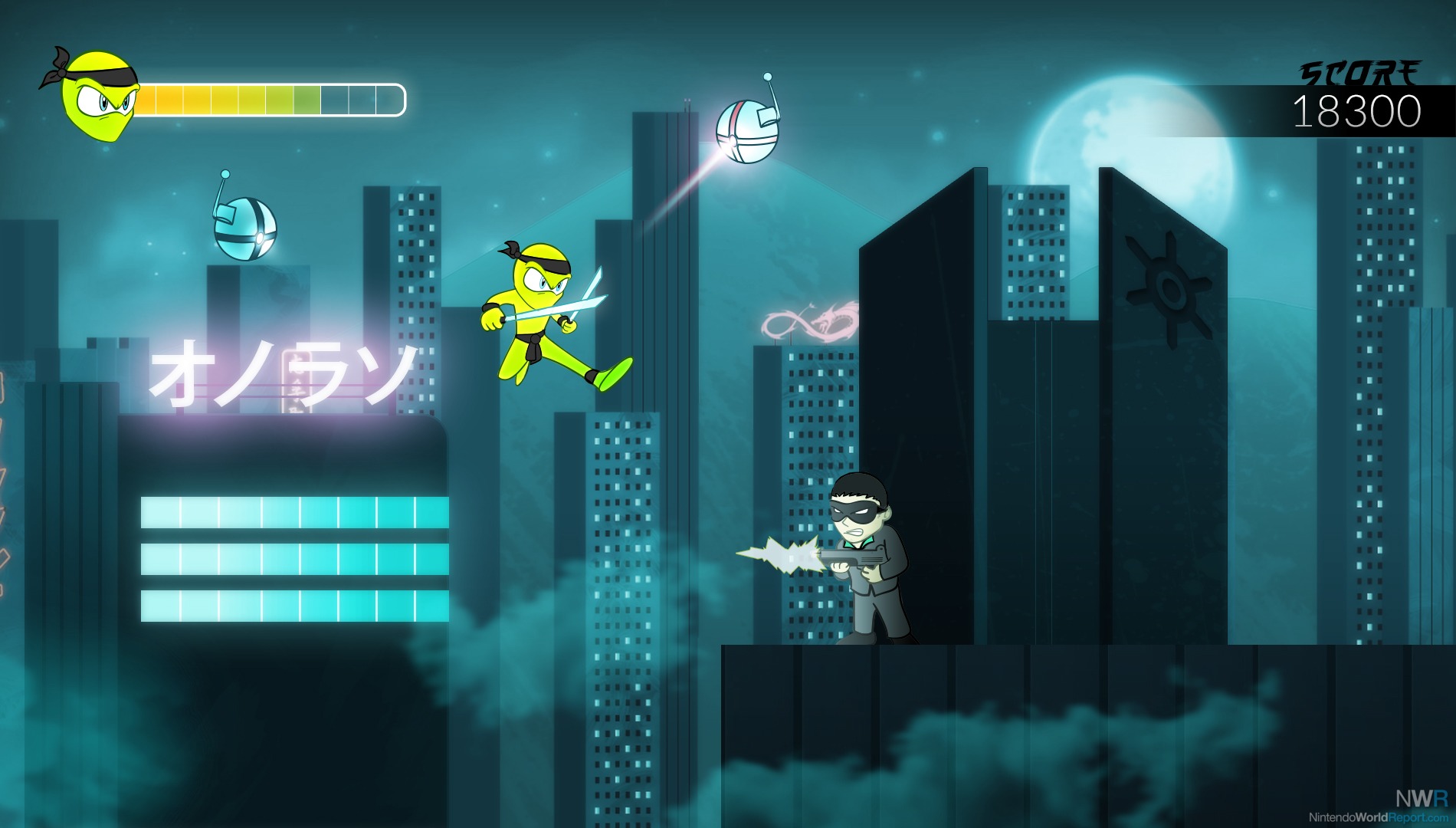 Typically a stealth game invokes images of hiding in the shadows in black or camouflage and sneaking up slowly to take down a target. Neon the Ninja on the other hand opts for a more colorful approach.
At PAX East I had the opportunity to play through a level in a pre-alpha build of this upcoming Wii U indie title. Neon the Ninja is the product of a small three person development team that has yet to come up with a name. The game mashes up the action platforming of the 16-bit Mega Man X games with Ninja Gaiden combat and stealth mechanics. The protagonist Neon can switch instantaneously between a neon orange and neon green ninja suit to blend into similarly colored pieces of the environment.
However, this is just one approach to taking on the Tokyo themed level I had the opportunity to play. In this level there were two paths that lead to the boss. Neon could move through the buildings of Tokyo using his neon suits to hide from members of the Yakuza and assassinate them when necessary. My choice of path involved making my way up platforms to the rooftops and dive in to combat with sword and shurikens flying to take out the enemy gangsters.
Keeping up with the Megaman X structure, Neon the Ninja will feature a boss level selection screen that allows players to make their own path to completing the game. Upon defeating a level boss, Neon will gain a power based on the fighting style of that boss.
Although my time with Neon the Ninja was short and the playable slice of the game is still in the very early stages, the side of me that longs for these classic games and the flashy style of the 16 bit Sega era is certainly ready for more.
Neon the Ninja has a tentative release date set for the end of 2016.