With the final version of Pokemon Shuffle in hand, we navigate microtransactions and try to catch them all.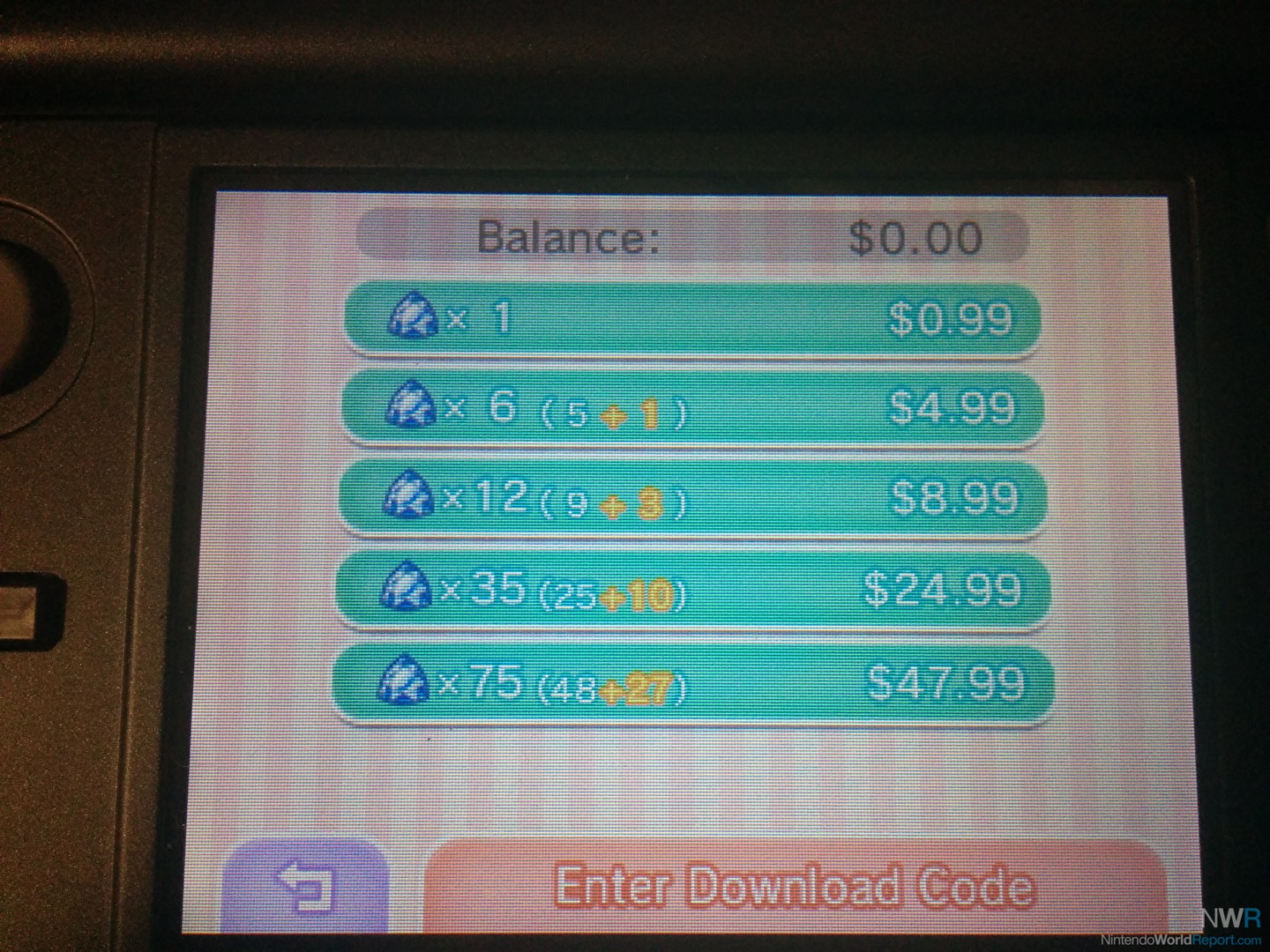 First things first, I spent about 30 minutes with Nintendo's newest free-to-play experiment Pokémon Shuffle before I was truly forced to buy anything. The tutorial is leisurely, letting you know how this puzzle game works while slowly enforcing the free-to-play restrictions. When you do get to the point where you might have to pay to play, you can buy jewels used to buy hearts or coins. One jewel, which can net you one heart that grants five rounds of play, is 99 cents. You can spend more money to get a better deal on the jewels (e.g. you get an extra jewel when you spend $5). To a degree, it is everything I personally don't enjoy about free-to-play games, but you can get hearts for free over time and StreetPass can help unlock more opportunities to play without paying. I can easily see myself playing Pokémon Shuffle periodically, cashing in my time-earned hearts and StreetPasses for a few more rounds.
Anyone who played last year's Pokémon Battle Trozei should feel right at home with Pokémon Shuffle, as the games are nearly identical (right down to both being developed by Denpa Men creators Genius Sonority). You collect Pokémon and then take those creatures into match-three battles where you have to use the touch screen to set up powerful attacks against enemies. However, parts of Shuffle are more contemplative than the fast-paced Battle Trozei. In the main quest, which is made up of numerous run-ins with wild Pokémon and trainers, you don't have a time limit. Instead, you have a move limit. It's more ponderous than fast-paced, and it fits very well - especially in a game where you have to pay often to keep the game going. There is an unlockable expert mode that's driven by a time limit, feeling more like the gameplay in Battle Trozei. Lastly, for the first few weeks, you can try to capture Mew. However, since it's Mew, it isn't easy to capture the creature.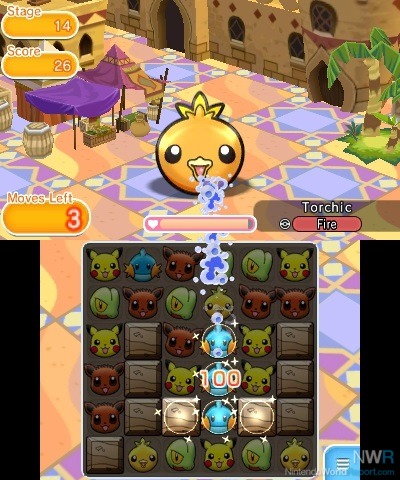 One of the biggest changes to the Battle Trozei style is that, at the end of each wild Pokémon battle, your score and remaining moves are applied to a capture meter. If it's high, you have a good chance of capturing the creature and adding them to your party. And naturally, since it's a free-to-play game, you can spend money on in-game coins to assure you capture everything you defeat.
Since Mega Pokémon are all the rage these days, they naturally managed to enter the realm of this puzzle world. I was able to unleash Mega Audino, which is a crazy overpowered boost. You can only have one Mega Pokémon active at a time, and when one's in your party, you can build up a meter by matching those specific Pokémon. When the meter is full, each icon of that character turns into the Mega version, which offers explosive abilities that quickly clear the board if you play your cards right.
Pokémon Shuffle has enough interesting gameplay wrinkles to make it a free-to-play game on my 3DS that I want to keep playing. I expect I will remain stubborn and not spend any money on microtransactions, so my playtime will be limited to whenever I have the opportunity to play for free. If you want to try it out for yourself, Pokémon Shuffle will be available on 3DS in North America very soon.