A remake of an arcade game you probably never heard of might have the best physical edition bonus to date.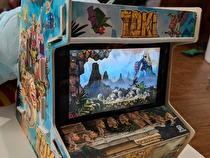 The existence of this remake of Toki on Switch is already bizarre enough. An arcade game that seemingly only our own Justin Berube ever played, it was made by TAD Corporation, which as far as I can tell made about five games that I never heard of and then disappeared. Nearly three decades after its debut, Toki is back - in a lovingly animated remake. You can pick it on the eShop on December 4.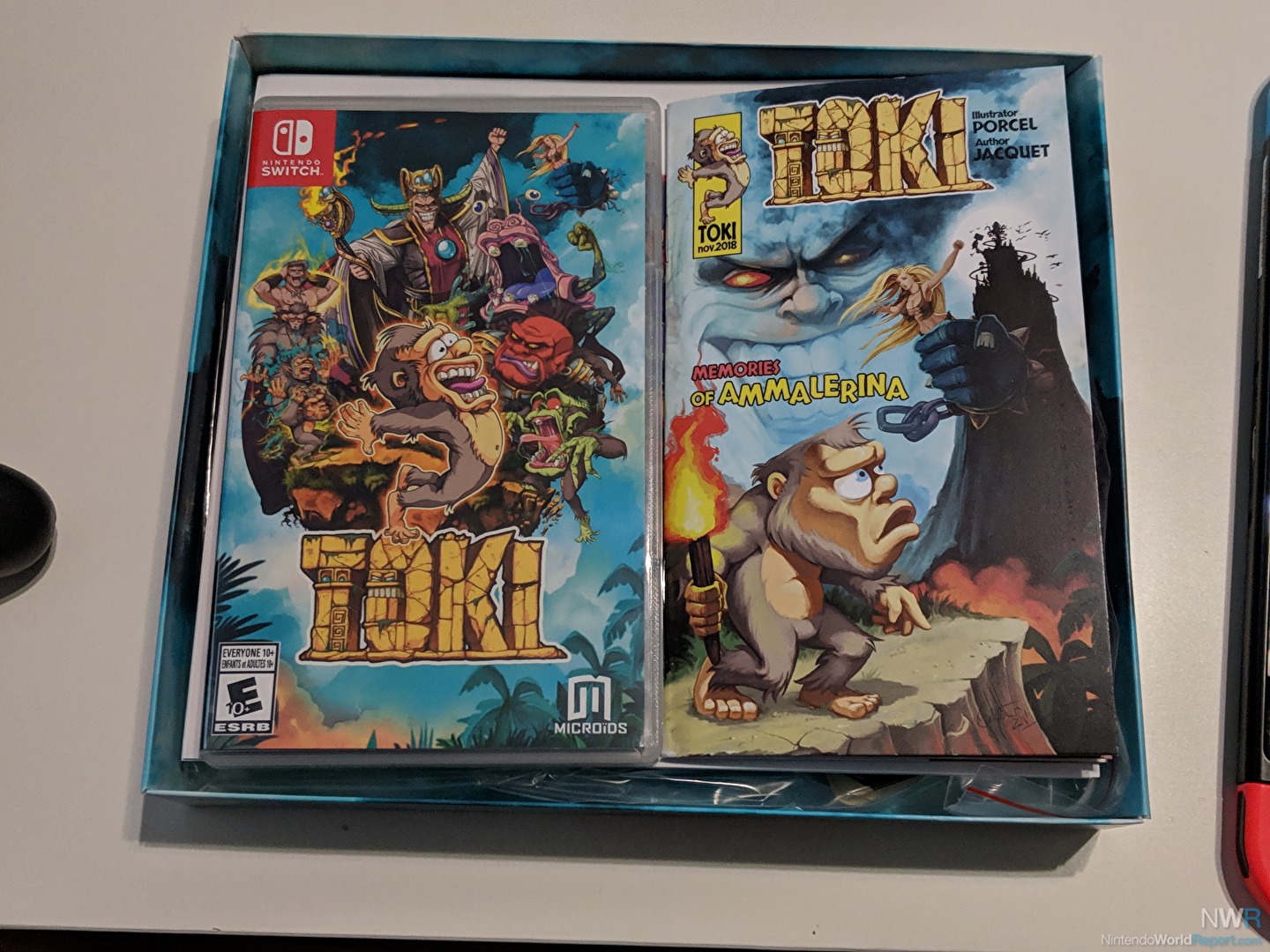 Alongside its eShop release is one of the most novel physical editions I've ever seen. The "Retrollector" Edition comes with a physical copy of the game as well as an original comic book and a pair of art prints by artist Philippe Dessoly. The piece de resistance is the wooden arcade cabinet for your Switch. This hilarious contraption is relatively simple to put together, with the elements of the cabinet fitting together easily. It's a little loose, but included rubber bands wrap around where the pieces go together to help keep it all in place. I have concerns about how sturdy it is, but it comes with a bunch of rubber bands, so if some pop off or get lost, you have replacements. From my time with it, it held up to minor wear and tear, staying put together.
After you remove the Switch's Joy-Con, the system slides nicely into the fitting for it. It can be a little tricky to finagle it out of the slot. Don't worry much about scratching or external damage to your system as plastic edges and included cushioned tabs keep the system from rubbing against the wood. Most notably, you can charge the Switch in this arcade cabinet, as the bottom is exposed. That's really good foresight on whoever designed this preposterous device.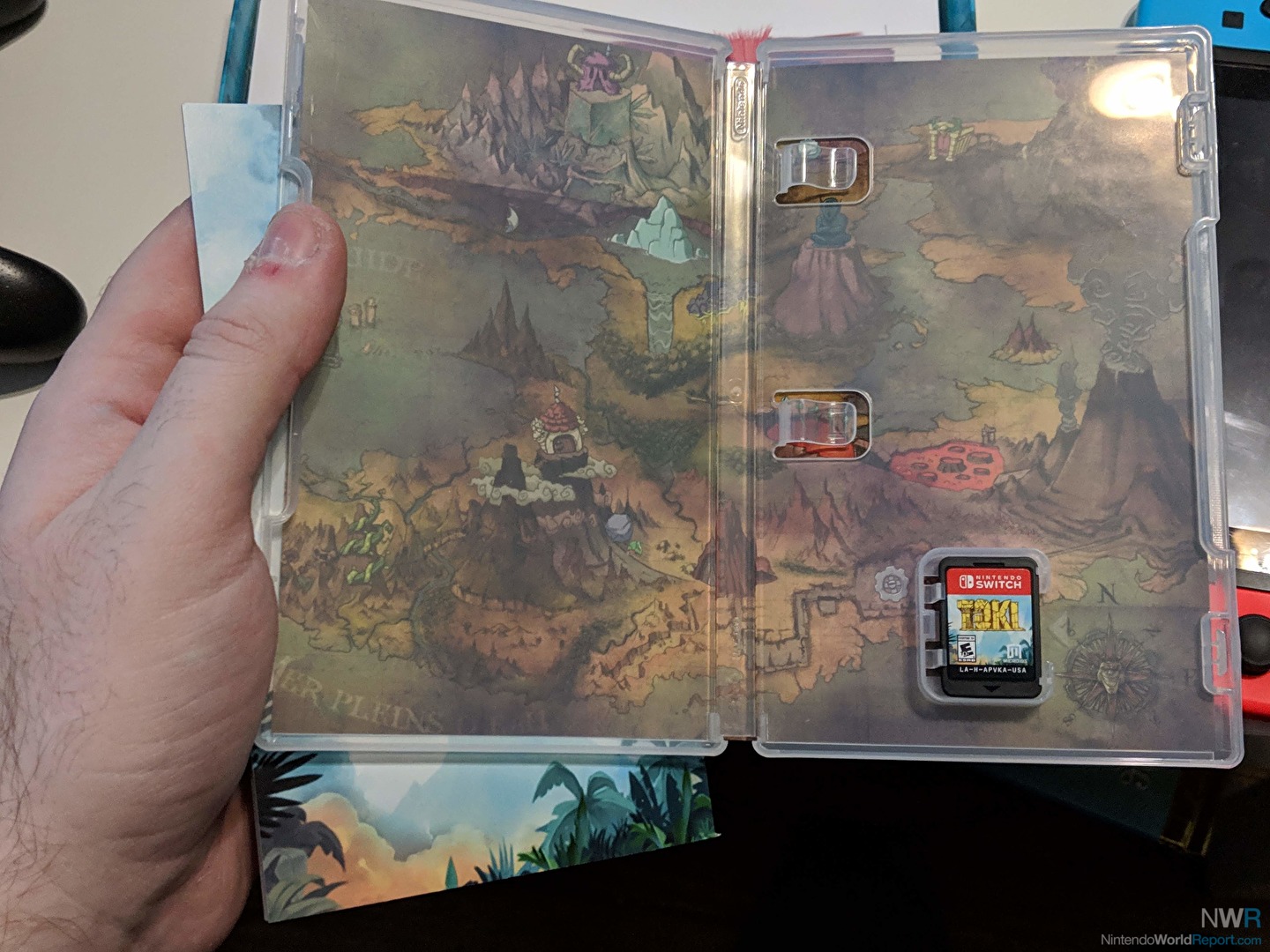 I'm happy to have the Toki Switch arcade cabinet to go up next to my Labo in my home, as it's cut from a similar cloth of Nintendo-esque oddity. I'm not sure how often I'll use it for gaming, but I will say this: it's a far better option than the kickstand. If I wind up playing tabletop at home on the regular, it might come out more often.
Be sure to check out our review of Toki for more details on the game.