We reflect on last year's bold new Pokémon game on 3DS.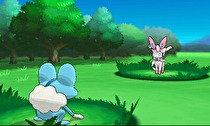 We haven't done a Review Revisit in a long time, but we're going to try to bring them back to the fore now that we've built up almost a year of recent Nintendo releases we can reflect on. First up is Pokémon X/Y, the first brand new Pokémon games on 3DS released in October 2013.
When they first came out, Alex Culafi and Daan Koopman both enjoyed the game as the two versions each received an 8.0 out of 10 from them. Alex had several harsh criticisms and has gone on record that it is one of his least favorite Pokémon games. Daan, however, is pretty solidified in his thoughts on Pokemon X/Y. He said "I still enjoy it a lot as a game to play against people, but I have no further desire to really pop it constantly in my Nintendo 3DS. It is a good streamlined experience for the people that need it!"
We asked several members of our staff to share their thoughts on the game almost a year after it came out. We've had time to reflect. Here are our thoughts and scores: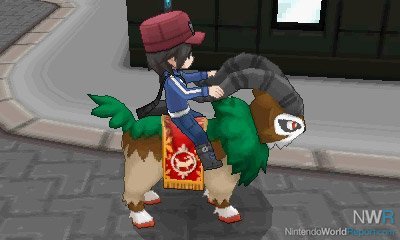 ---

Bryan Rose, News Editor: Pokémon X/Y is a great game, a step up from the Black/White series of games. The new hardware boost is great, with the fully 3D world looking incredible and detailed, and it feels nice to finally move in eight directions as opposed to four. It's funny that the sixth generation of games, when it comes to the core gameplay, hasn't changed drastically since 1995. Game Freak takes the familiar formula from the original and keeps on refining and developing it as the years go by. X/Y is a perfect example of that, bringing new concepts to a familiar formula that somehow continues to make it feel like it's been there since day one.
---

Zachary Miller, Associate Editor: Although I always decide to take a break after every mainline Pokémon game, I always betray myself when the next one comes out. X/Y were interesting because the games had a new look and a new layer of combat (Mega Evolutions & Fairy types). In truth, it's the pretty graphics that sucked me this time—I endeavored to catch 'em all just to see how they looked. The game's constant connectivity was another winner, allowing me to Wonder Trade unwanted Pokémon for potential 'Dex entries. Sure, there's virtually no post-game content, but I didn't care. Once Pokémon Bank launched, I got sucked right back in. Gotta catch 'em all—forever this time!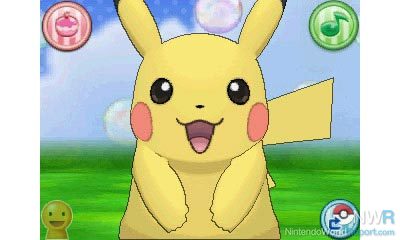 ---

Curtis Bonds, Associate Editor: When I first started the game, I was convinced that it was the greatest Pokémon game yet. The creatures were well animated, the EV training was made way simpler, and the online components were extremely impressive for a handheld game. Then the Experience Share was introduced.
What seemed like a cool item to reduce grinding made the game way too easy and discouraged finding new Pokémon, since the ones I already had were so powerful. All the multiplayer options are still cool, but as a single-player game, it didn't hold my attention.
---

Neal Ronaghan, Director: For me, Pokémon X and Y will always be that launch day, when I sat at New York Comic Con around friends and we were excitedly sharing our Pokémon, what starters we picked, and who we caught so far. That's a feeling I don't come across often and even after I left New York Comic Con, that feeling stayed with me throughout the entirety of Pokémon X. It might have slowdown and some dumb new additions like horde battles, but Pokémon X is a fantastically fun game with cool new Pokémon and prettier versions of old ones.
---
Stay tuned for next week's Review Revisit where we look back on Pikmin 3!