Alex Culafi and Justin Berube explain their polar opposite views on Pokémon Ruby & Sapphire.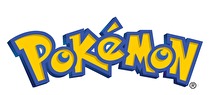 Pokémon Ruby and Sapphire launched on the Game Boy Advance back in March 2003. These games marked a new beginning for the Pokémon franchise in many ways, and due to this fact, it remains one of the most controversial Pokémon games in the series.
With the November release of Omega Ruby and Alpha Sapphire on the horizon, it has sparked much discussion about the old games they are based on. NWR Previews Editor Alex Culafi thinks Ruby & Sapphire are the best Pokémon games in the series, while Features Editor Justin Berube thinks they are the worst. Read through both of their opinions and then be sure to chime in with your thoughts in the comments section below.