Justin takes a shot at piecing together Nintendo's confusing Zelda timeline.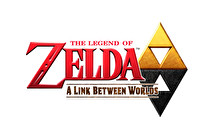 The Legend of Zelda: A Link Between worlds is a fantastic title and ended up being my 2013 game of the year. However, Nintendo's chronological placement of the game has undone their own carefully considered timeline from Hyrule Historia.
This five-part Feature will take a closer look at Nintendo's placement of A Link Between Worlds on their official timeline, as well as a look at where I'd place it on my own timeline in an attempt to fix things. In the end I will let you, the readers, be the judge as to which version makes more sense.
(NOTE: There will be plenty of Zelda spoilers discussed in this Feature.)