Our top two have a decided slant towards a certain overalls-wearing superstar.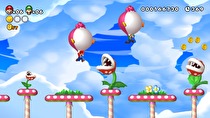 #2 - New Super Mario Bros. U
Publisher: Nintendo
Developer: Nintendo EAD
Key People: Masataka Takemoto, Hiroyuki Kimura, Takashi Tezuka
Release Date: November 18, 2012
Skepticism ran high for New Super Mario Bros. U, the second New Super Mario Bros. game in 2012. Especially after the tepid reception of the 3DS' New Super Mario Bros. 2, a lot of folks weren't as excited leading up to the Wii U launch title's debut. Luckily, the doubt was unfounded, as New Super Mario Bros. U was the best 2D Mario game in more than a decade, packed with inventive level designs, cool power-ups, and an awesome world map. Even outside of the main story, there is tons to do with awesome challenges that are challenging and fun, testing parts of player's Mario talent that have never been tested before.
The Wii U additions were great, too, as Off-TV Play made the single-player experience more accessible than ever. Few Wii U games have done Miiverse better (the #1 game on our list is one of the few that out-and-out trumps NSMBU), as messages populate the world map, and sometimes hints for secrets show up, too. The multiplayer, which features support for five players, is as fun as ever. New Super Mario Bros. U set a high bar for the future of side-scrolling 2D Mario games. Also, the Flying Squirrel power-up is real awesome.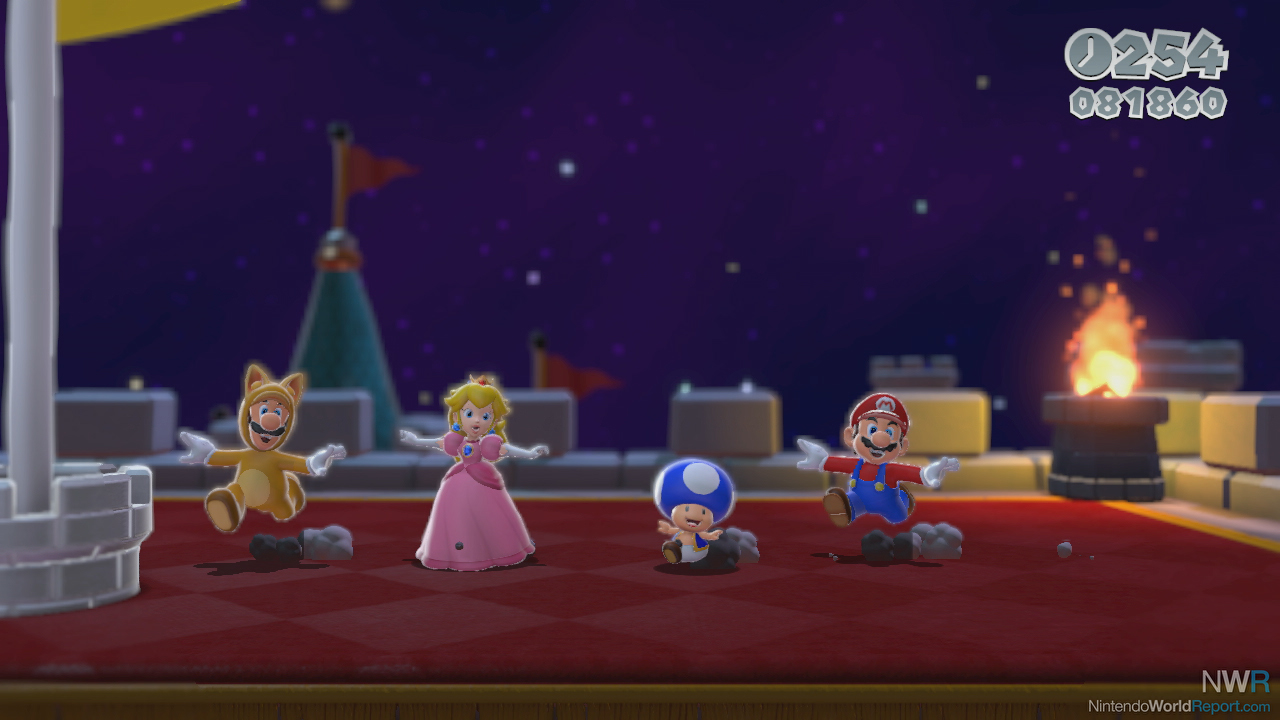 #1 - Super Mario 3D World
Publisher: Nintendo
Developer: EAD Tokyo
Key People: Koichi Hayashida, Kenta Motokura, Yoshiaki Koizumi
Release Date: November 22, 2013
The most recent Wii U release is also pretty easily the best. Super Mario 3D World is a celebration of the series and a culmination of all of Mario's adventures, including his 3DS debut in 3D Land, his multiplayer insanity in the New Super Mario Bros. series, and his space-faring fun in Galaxy. It begins with the level design, which calls to mind 3D Land's mixture of 2D and 3D and goes beyond that with all sorts of fun, creative levels. Then there's the power-ups, bolstered by the two phenomenal additions of the Cat Suit and the Double Cherry. The multiplayer features characters that all play differently, making for a fun, chaotic, and competitive style.
It even makes great use of the GamePad, as you can use the stamps you find in levels to make dynamite Miiverse posts, as well as mess around with the environment by tapping it or blowing into the microphone. Some parts of the game can only be played on the GamePad, such as the Captain Toad levels, which are amusing puzzle diversions. Very few Mario stones are left unturned in 3D World, and that makes it, at least in our estimation, the best Wii U game so far.