This old school card game that helped build the company is still on the store shelves and enjoyed by people in Japan.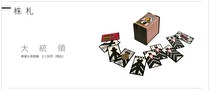 Nintendo opened their doors in 1889 starting off as a card company. At the time, and for many years afterward (including today), the company produced and sold Hanafuda cards throughout Japan. Each set contains 48 cards divided into 12 suits that are based on the months. Point totals for each card are listed on the cards as well. Nintendo offers three different sets, with the more premium ones being more expensive. Another game they offer, which is similar to Hanafuda, is Kabufuda. The game looks somewhat similar to Hanafuda, but each set contains 40 cards and has different rules. There are four cards for each number one through ten. Kabufuda is commonly used in gambling with the objective to generally (there are variations on the game) finish the closest to having nine points worth of cards. All of the sets that are currently available are listed below. Prices and versions usually vary depending on the quality of the material used for each product.
Hanafuda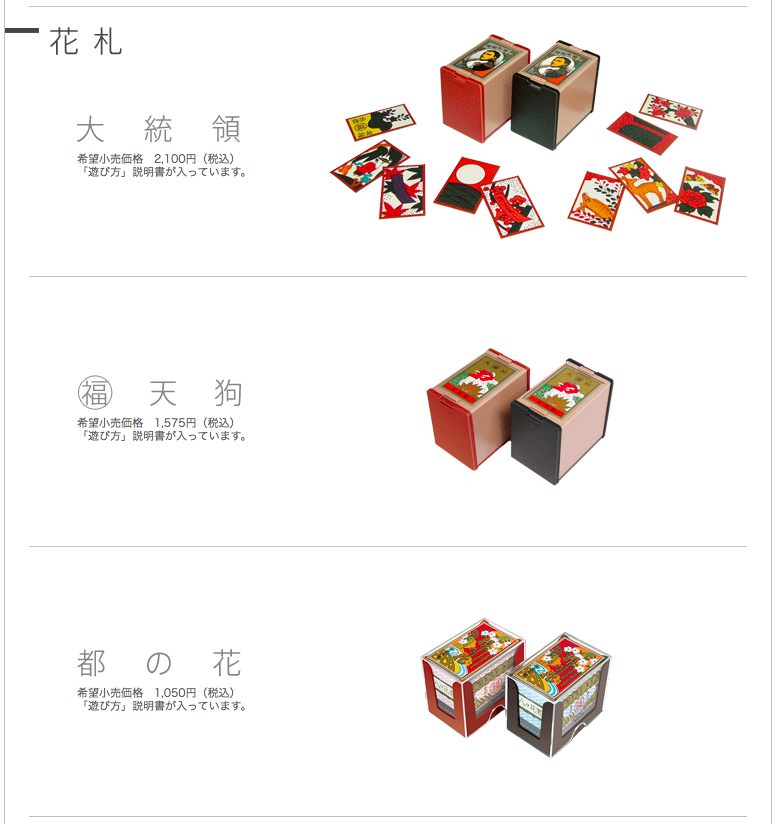 There are currently three different Hanafuda sets offered by Nintendo. In order from top to bottom, the Daitōryō (Presidential) set for sells for 2,100 yen (about $21 USD), Marufuku Tengu (Good Fortune Tengu) set for 1,575 yen (about $15.75 USD), and Miyako no Hana (Capital Flower) set for 1,050 yen (about $10.50 USD).
Kabufuda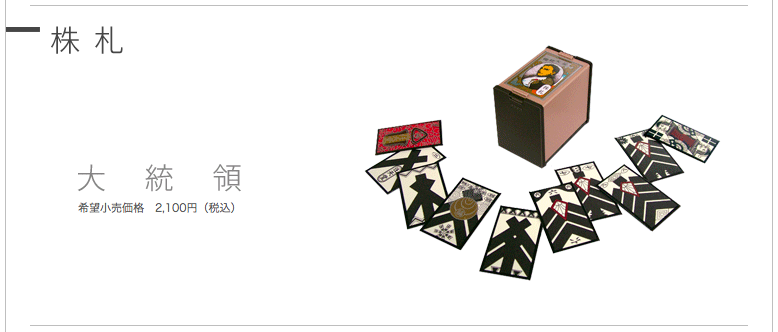 There is one set readily available for Kabufuda from Nintendo right now. This is the Daitōryō (Presidential) set which goes for 2,100 yen (about $21 USD).
Note: The exchange rate at the time of writing was roughly $1 USD = 100 yen.