Just what is over there behind the curtain?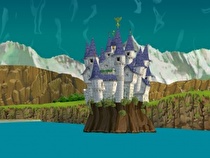 As I was growing up, something about video games intrigued me. It was the wonder and mystery about what lay outside of the game's playable area. Just looking at a well-crafted background or a tantalizing view just out of reach was enough to get my mind racing.
I have now compiled some of the more concrete examples that I have been able to hold onto over the years. Sometimes it could simply be a path that disappeared over a hill; the unknown created a way for me to create more complex worlds. Sometimes it allowed me to imagine the games even in a different gameplay context.
So here are five examples of areas or background art that set my mind alight with speculation and wonder. There were more, and not always from the most revered titles, but these seem to be the most memorable.
Sonic the Hedgehog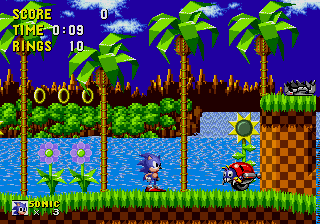 This was and still is one of my favorite games, the lush visuals and fun levels kept me coming back again and again. The part of this game that I used to find mysterious and intriguing was the background of Green Hill Zone: for some reason I found myself imagining what the world looked like across that water. It's rather silly thinking about it now, as you would likely expect it to look pretty much the same as the levels that are in the game. But, for whatever reason I really like that background image, and who knows, maybe it does hold some secrets.
Pokémon Red and Blue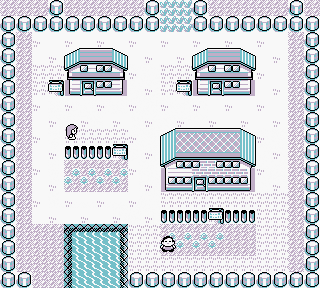 The one area that stands out the most in the first Pokémon games was just outside of Pallet Town. That fence line showed a bunch of grass that was just out of reach. I used to wonder what lay outside of my view. Could it lead to some secret areas? What about some other towns? Stronger Pokémon?
The original Pokémon games also let me create a strange 3D version in my head at one point. I wanted to be in the world of the game and the anime more than what was currently available to be played. A concept I imagined to achieve this was to make the game first person, although I still imagined the game with the 8-bit style. A fan-game has actually done this exact idea recently, but I have not been able to try it out; it looks pretty cool though.
Goldeneye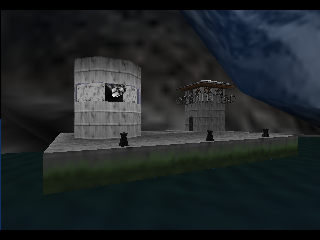 This next one I did not find out about until years after the game released, but I still think it is cool. In the Dam level of Goldeneye if you look over the water with a sniper rifle you can see this unused island, making you wonder what it was for, or what it had on it.
It was originally going to be a part of the level, but was dropped. It is actually possible to go over there if you hack the game. The island features a different styled guard tower and a drone gun.
The Legend of Zelda: Ocarina of Time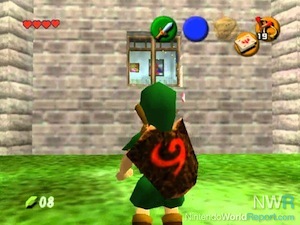 Aside from the prospect of the Triforce being hidden away in the game somewhere, one of the areas from the game I always wanted to see more of was inside Hyrule Castle. The few glimpses through the windows let me wonder, how big was it inside? What did the King look like? I really wanted to climb through one of those windows and see what's in there.
The Legend of Zelda: The Wind Waker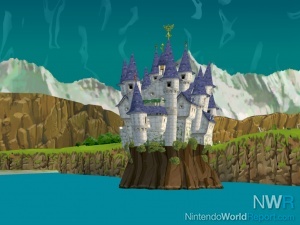 This is easily the biggest tease and the one I imagine many will relate to: seeing the old Hyrule under the ocean. That background/vista was so fantastic that it made you want to go down and explore the old world, it was a massive tease, and the one that I wish was fully fleshed out the most of all. Being a big Ocarina fan, just imagining what the old areas looked like now had me thinking for ages. Why did you do that to us Nintendo?
And there we have it, five of my top backgrounds and areas that inspire creative thoughts. Let us know if you have your own similar reactions in the talkback!