A guide to the RE terminology.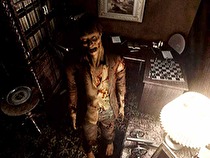 New to Resident Evil? Returning veteran in need of a refresher? Simply want to get some facts straight before you dive into Capcom's next plot convolution? Well, look no further, NWR has you covered.
We present to you a handy index covering many of the terms you may come across in RE Revelations, to bring you up to speed so you can worry less about where you heard that name before and more about not becoming mutant snacks.