Is this game becoming more and more like your father?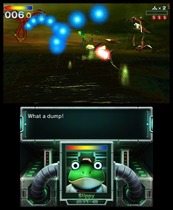 Confession time: I didn't own Star Fox 64 until sometime in the mid-'00s. At this point, I am unsure of where my copy of the game is. I think I stupidly lent it to someone in college and never got it back.
That being said, I've never spent too much time with Star Fox 64. I've played it. I've enjoyed it, but it was never a game I was consumed by. I hope that changes when I get a chance to play Star Fox 64 3D when it comes out on September 9.
I'm downright giddy that Dylan Cuthbert and Q-Games get to have a hand in the remake, as I adore the original Star Fox and have thoroughly enjoyed everything Q-Games has done on a Nintendo system (I've only played Pixeljunk Eden on PSN, sadly). Not to discount Ocarina of Time 3D developer Grezzo, but their pedigree didn't exactly embolden me to have no worries about the remake. Q-Games' pedigree doesn't just erase any worries, it also raises my hopes.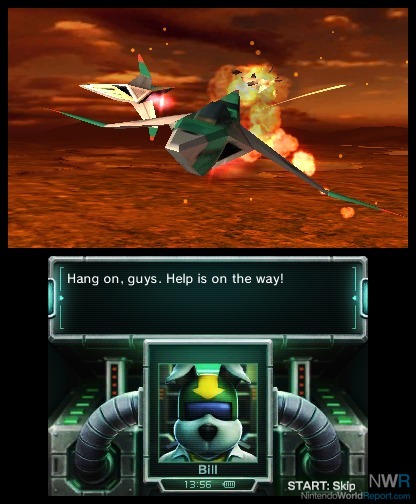 I understand complaints about spending $40 on a Nintendo 64 game that you can get on the Wii Virtual Console for $10 is absurd, but when you've never sunk your teeth fully into a game, it doesn't matter when it originally came out. Star Fox 64 is a great game. As long as the remake doesn't change the gameplay too much, Star Fox 64 3D is guaranteed to also be a good game.
If I have one major complaint about this game it is the fact that the multiplayer, which is improved over its Nintendo 64 predecessor, is woefully limited to local play. Star Fox 64 3D could have been one of the marquee early online titles for 3DS. Instead, it'll be that novel single-card game you bust out at PAX or E3. Or nowhere if you don't go to either of those things and are over the age of 20.
Star Fox 64 3D is published by Nintendo and developed by Q-Games. It is set to release in North America on September 9, also known as the day before my wedding. I will be playing this game on my honeymoon. Something tells me if I say anything about doing a barrel roll, I'll be slapped.