Does Halloween even exist in Japan? It does if you listen to this show!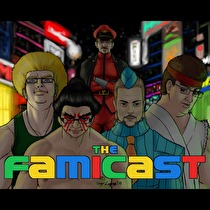 Subscribe via iTunes (Please rate and review, too!)
This is Thriller! Thriller Night! Actually no it isn't, it's the Famicast. Sorry for misleading you there, but we do have a Halloween themed show for you! In New Business Danny and JC continue fawning over Super Mario Maker and Splatoon, the latter of which Danny finally completed. James shares more of his thoughts on making levels and the best way to experience them. He also played the "impossible" level, how far did he get? You'll see!
News looks at the WiiU bundle situation around the world, what is the deal with those anyway? Why are they so relatively expensive? Inevitably, Reggie is blamed at some point. After new releases, Ty hits up another round of Fake or Real, can Danny's perfect streak continue? Let us know if you fair better/worse than the Famicrew.
The show rounds out with a nice little discussion on Halloween in Japan, scary games and what games have given us jump-scares in the past, it's sure to be a spoooooktacular time! I'm sorry.
Anyway, grab your Pamyu Pamyu pudding and let's get pumpkin crazy!
This podcast was edited by Danny Bivens.
Music for this episode of The Famicast is used with permission from 8 Bit Weapon. You can purchase their music and shirts from their website 8bitweapon.com
Additional music for this episode of The Famicast is copyrighted to Nintendo, and is included under fair use protection.
The artwork for the show was designed by Tony Losoya, follow him on Twitter @Tony_Losoya