The releases on Nintendo systems from April to June look terrible. Are we just spoiled or is this awful?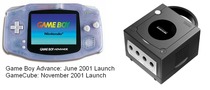 While most of us are still busy loving the hell out of Pilotwings Resort and Super Street Fighter IV on our shiny new 3DSes, there is still a large chunk of the Nintendo faithful that either couldn't afford or didn't want the 3DS at launch. If you're one of those people, I'm sure the next few months have your Nintendo gaming habit severely depressed. Currently, Nintendo does not have a game slated for release over the next two months, and the only game that looks to be for certain releasing in June is The Legend of Zelda: Ocarina of Time 3D.
On 3DS, which did have a healthy 16-game launch, the rest of the launch window doesn't seem to be dynamite, but it's not terrible. You've got a few Ubisoft titles, Dead or Alive: Dimensions, and a smattering of other titles. The 3DS outlook isn't that bad, and understandably due to the existence of the 3DS, the DS outlook is bleak, with just a few movie tie-ins on the horizon. The true cause of concern for Q2 2011 is the Wii releases.
There are currently 10 Wii games of mild interest slated for release over the next three months. That might not sound terrible, but six of those are movie tie-ins (Thor, Green Lantern, Transformers 3, Kung Fu Panda 2, Cars 2, and LEGO Pirates of the Caribbean), and three of them are sports/racing games (Virtua Tennis 4, NASCAR The Game, Driver: San Francisco). The remaining title, High Voltage and Sega's Conduit 2, is the only game I'd label as a high profile and notable title. I don't mean to sell any of the other games short, as LEGO games are usual solid, and Red Fly's take on Thor could be interesting, but regardless, the point still stands, the Wii looks like a system in its death throes.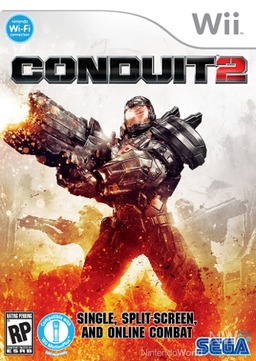 Say hello to your marquee Wii title for the first half of 2011!



Now that could likely change. We might hear about the next prospective Excitebots-esque game soon and see it debut in June (likely to poor sales if it gets crapped out like Excitebots did). According to Nintendo of America President Reggie Fils-Aime, Nintendo is holding back games because they're juggling Pokémon Black and White and the launch of the 3DS. Well, the 3DS has been out for nearly two weeks. The second quarter of 2011 is upon us. Where are the Wii games?
Is this kind of drought unprecedented, though? Let's analyze the Q2 period of every year of the Wii's existence, highlighting the amount of notable releases:
2007 - Super Paper Mario, Pokémon Battle Revolution, Big Brain Academy: Wii Degree, Mario Party 8, Resident Evil 4: Wii Edition
2008 - Mario Kart Wii, Wii Fit, Boom Blox, Okami
2009 - Excitebots, Punch-Out!!, New Play Control! Donkey Kong: Jungle Beat, Boom Blox Bash Party, The Conduit, Klonoa, Overlord: Dark Legend
2010 - Super Mario Galaxy 2, Sin & Punishment: Star Successor, Monster Hunter Tri, Trauma Team
As you can see above, every single year has featured at least two Nintendo-published Wii releases, and the times when it was just two involved Mario and/or the sales juggernaut that is Wii Fit. Q2 2011's slate of Nintendo-made Wii releases is blank. Hell, 2011's sole Nintendo-published Wii release is Mario Sports Mix, a game that came out in 2010 in Japan. I'll repeat again: Where are the Wii games?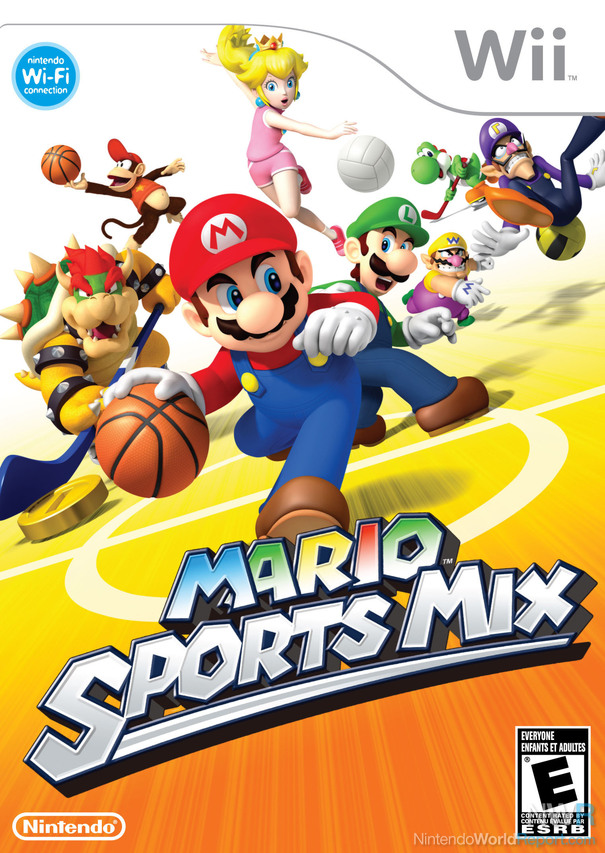 Here's your only Nintendo-published Wii title in the first half of 2011!



This absurd drought reminds me of a Kotaku interview with Fils-Aime. "As we sit here today we're saying the Wii has many, many more units to sell," he said. "After we've reached an installed base of 45 million here in the U.S., we can have a conversation about the next generation."
So, are you going to release games for this system to help push it 45 million units sold? Is Nintendo counting on Zumba Fitness and Just Dance 2 to sell the Wii for them? Truthfully, that's not a terrible plan, as those two Majesco and Ubisoft titles have been mainstays on the NPD Top 10 list since their release last fall.
And, to open up a porous wound, is there any hope for games such as Xenoblade, The Last Story, and Pandora's Tower to hit North America? Will the next Kirby Wii game actually come out? Is Rhythm Heaven Wii making the jump across the ocean? If I were a betting man, I'd say if Kirby Wii actually sees the light of day, it's a lock for a North American release. I think Xenoblade is likely as well. Sadly, I'm not feeling too certain about the other three games. The recent revelation that a The Last Story domain has been owned by Nintendo of America since early 2010 doesn't confirm a damn thing!
There are way too many questions about the Wii's software lineup in North America, and sadly, there haven't been any concrete answers, just non-committal ones saying "we're doing something, guys! Seriously!" and "We're so not planning to come out with a new system, dudes."
2011 could prove to be a curious year. After all, it's the 10th anniversary of the GameCube, and the 5th anniversary of the Wii. It might also be the debut of a brand spankin' new home console. Two new Nintendo systems in the same year? Crazier things have happened…