Legend vs. legend, on Mario's home court.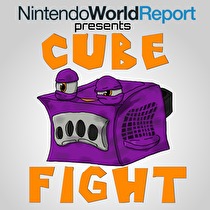 Subscribe via iTunes (Please rate and review, too!)
In early 2002, Nintendo released the first true flagship title for the GameCube in Super Mario Sunshine. A divisive game, Sunshine is unarguably very memorable, and our hosts have plenty to say about it. In the other corner is a Nintendo-produced Disney point and click adventure, produced by Shigeru Miyamoto.
As always, each game is judged 0-10 on three categories:
Legacy / Importance
The Test of Time (How well does it hold up)
The Fun Factor
Regardless of those three ratings, the two intrepid hosts will then reveal who they believe should move on in the tournament simultaneously. Will it be the mouse, or the plumber? Tune in to find out!
Look for new episodes of Cube Fight at the incredible pace of once per month. We'll see you in November.