It's Smash Direct, Wiiware and DSi galore.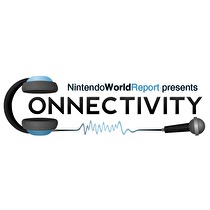 Subscribe via iTunes (Please rate and review, too!)
This week on Connectivity the trio of Nick, Adam and Carmine discuss their reactions to the Smash Brothers Direct. After that, the conversation then moves onto a couple of listener mail questions, one being about open world game design and the other about favourite Nintendo musical tracks.
After the break, the main feature topic is all about games that people may have overlooked on the various Nintendo digital game stores. The trio wade through a discussion that ranges from Wiiware to the Wii U eShop, but not without some tangents along the way.
Connectivity has joined twitter, so be sure to follow @ConnectivityNWR to be up to date on any announcements. We are wanting more listener participation, feel free to ask questions, they may show up in the show!
Send us your listener mail by clicking here.
Thanks for listening.
This episode was edited by Nicholas Bray
Connectivity logo created by Andrew Brown
Connectivity theme created by Perry Burkum. Hear more at Bluffs Custom Music.