A variety of topics permeate this weeks show.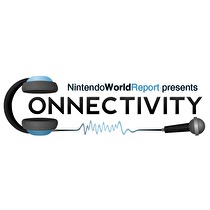 Subscribe via iTunes (Please rate and review, too!)
Connectivity 192 is here and ready to be listened to.
Nick, Becky, Adam and Carmine go over a number of talking points in the first half of this weeks show. From the Pokémon series to Master Swords, from amiibo to Animal Crossing: Amiibo Festival, a number of talking points are discussed.
After the first segment ends, Kim and Becky return for the break's entertainment, this time listing off some great (Probably not) gift suggestions for this Christmas.
For our main topic this week we discuss what other markets Nintendo could look to entering in the future, along with some chat about what they have already been working towards.
Remember, the NWR Childs Play Telethon is happening this weekend on December 5. For all the details check here.
Connectivity has joined twitter, so be sure to follow @ConnectivityNWR to be up to date on any announcements. We are wanting more listener participation, feel free to ask questions, they may show up in the show!
Send us your listener mail by clicking here.
Thanks for listening.
This episode was edited by Nicholas Bray
Connectivity logo created by Andrew Brown
Connectivity theme created by Perry Burkum. Hear more at Bluffs Custom Music.