A little more E3 discussion and some Metroid imagineering.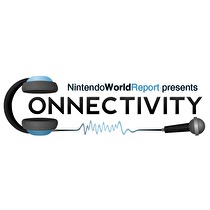 Subscribe via iTunes (Please rate and review, too!)
Welcome to Episode 180 of Nintendo World Report's Connectivity podcast. This week we are featuring two segments for you all to enjoy.
E3 Aftermath
Nick, Zach and Donald band together to discuss more of their thoughts on E3 after the dust has settled a bit. The trio also delve into a tiny bit of NX speculation.
Imagineering
This brand new segment features Nick and Jonathan Metts talking about Metroid. Imagineering is all about discussing and thinking of possible ideas for established game series, such as Metroid. This segment type will hopefully grow over time, who knows, maybe we will also delve into original game ideas eventually. For now, we hope you enjoy this first outing.
This episode was edited by Nicholas Bray
Connectivity logo by Andrew Brown