Impressions of just-announced 3DS games, Virtual Console and news recap, and a Doctor Who bonus segment on this week's show!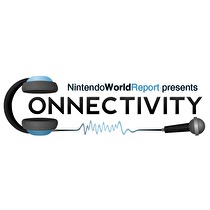 Subscribe via iTunes (Please rate and review, too!)
Have we got a show for you!
Kicking things off, Carmine, Daan, and Aaron talk about a smattering of just-announced 3DS games they got a chance to play, including the sequel to A Link to the Past, Donkey Kong Country Returns 3D, and Mario and Luigi Dream Team. This is a must listen!
After that, Scott, Tyler, Zach, and Danny break down the week in news before discussing their impressions of the newly launched Wii U Virtual Console. One of us is much happier about the line-up than the others. Can you guess who?
After the outro, you'll find another Doctor Who bonus segment with Scott, Patrick, and special guest Amanda Albert. The crew reviews the first half of season 7B and shares a good number of crack pot theories along the way. You'll never guess who is really a TARDIS!
That's it for this week. As always, you can click here to send us your listener mail. Be sure to let us know what you think about the recent Iwata and E3 news, as well as what games you think the Virtual Console absolutely needs. See you next week!
This episode edited by Scott Thompson.