Lego City: Undercover, Luigi's Mansion: Dark Moon, Pokémon Mystery Dungeon, and a discussion about the Tropes vs Women series.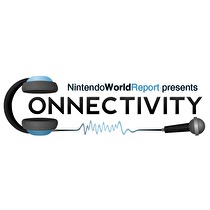 Subscribe via iTunes (Please rate and review, too!)
Welcome to Episode 78 of Connectivity! We have two segments for you this week.
Starting the show off is a "What We've Been Playing" segment with Alex, Neal, and Andy. The trio talks about a bunch of current and upcoming games, including Lego City: Undercover, Luigi's Mansion: Dark Moon, and Pokémon Mystery Dungeon.
After that, Carmine, Scott, Kim, and Zack discuss the first video in the Tropes vs Women in Video Games series. The gang covers the initial controversy surrounding the Kickstarter campaign, the content of the first video, and the overall place for a discussion about women in video games. Guaranteed to be divisive or your money back!
That's it for this week. Have some constructive thoughts about the Tropes series? Click here to send 'em in. Also, if you are going to be in Boston for PAX, make sure to hang out with us all weekend and be a part of our live game of "Who Wants to be a Nintendoaire?" on Sunday at 11 am!
This episode edited by Scott Thompson.