Pokémon Black and White 2, loads of 3DS news and, yes, Doctor Who.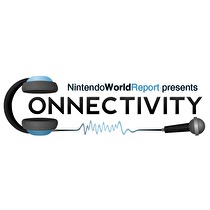 Subscribe via iTunes (Please rate and review, too!)
Episode 54 of Connectivity is here, and its loaded with content. So, let's get started.
Opening the show, Josh sits down with Alex and Andy, who have been playing the review copies of Pokémon Black and White 2. Alex, a Poké-pro, and Andy, a novice to the series, share their unique takes on the two games, from how accessible they are to newcomers, to how they rank compared to the series as a whole.
After that, Neal, Scott, and Patrick breakdown the, pardon my French, buttload of 3DS news that came out this week, including newly announced games like Crashmo and the resurgence of the Virtual Console (at least on the 3DS). After that, they talk about the games they've been playing this week, including Resident Evil 6, Mists of Pandaria, and Hell Yeah.
After the outro, stick around for a special bonus segment all about the midseason finale of Doctor Who. WARNING: there are literally spoilers in the first, like, 10 seconds of this segment. So if you haven't watched "The Angels Take Manhattan" yet, you might want to do that. Otherwise, enjoy Scott, Patrick, and David as they talk about the episode and ponder the future of Doctor Who.
As always, you can click here to send us listener mail. You should do it!
This episode edited by Scott Thompson.