Capcom really needs to start using spell check.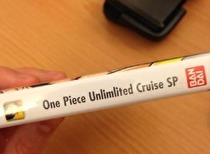 Call me a weird one, but when I look through game boxes on store display shelves and see "Intermediate reading skill required to play this game," it warms my heart just a little. Kids should be able to read, after all—there's so much great literature out there that easily trumps anything that Hollywood churns out. And if a game combines great gameplay with an interesting story involving plenty of text, more power to it.
I'd like to think games provide a helpful literacy boost to those who struggle with reading and don't feel the motivation to pick up a novel, especially the kind of game where mindlessly skipping through text leaves you lost with no idea what to do next.
However, there are certain games that imply that their creators think proofreading isn't cool. Some developers think hitting the spell check button is a waste of time. And then there's one company that repeatedly decides to butcher the English language, and it's not hard to guess which one.
Everyone's had a good laugh at the Resident Evil: Revelaitons thing by now. Shrugging off the cover as a potential collector's item, I dove into the game and began my thrilling journey below the decayed decks of the Queen Zenobia. Less than one minute into the game, Jill remarks that the ship has been deserted for "awhile." Some 30 seconds later, a partially mutated corpse bursts from a ventilation duct and hangs overhead. "It's arm... I've never seen a mutation like this."
Sigh. It's going to be one of those games. Things smoothed out for a while, but throughout the rest of the campaign I noticed several other typos, including an obvious doozy during an important and critical plot point: "Not good. Your losing blood." It's too bad they didn't go for the full experience and use another common mistake: "loosing." Then there is, of course, the counter for the amount of "Enemys routed" after each and every Raid Mode mission. I don't usually go out of my way to spot spelling mistakes while playing games, but in cases like these where text is not all that abundant, they are painfully obvious and frankly embarrassing. It may not detract from the fun I have while playing the game, but it really hurts the presentation and the professionalism that comes across. This is not 1996. Nor are we playing the game on the original PlayStation. The days of bad translations are long gone, so what's the deal?

At the rate they're going, this is only a matter of time.

Capcom is notorious for this kind of thing. The Phoenix Wright series is among my favorite game franchises ever, but the games are a grammatical nightmare. This is a series that arguably offers more of an intellectual style of game than the usual fare, and yet each new entry gives an overwhelming suggestion of "Yep. We still haven't hired a proofreader." There are literally dozens of spelling and grammar mistakes in every one of these titles and it really becomes distracting. Who could ever forget "Your honor, when you were in a child..." or "The miracle never happen"?
Don't get me wrong. I love Capcom and I love its games, even though they're adamantly trying to alienate their fans lately, with frequent cancellations and odd corporate decisions involving their popular franchises and veteran staff. And they're not the only offenders when it comes to ridiculously obvious typos. Take the following example. Who keeps printing these slipcovers?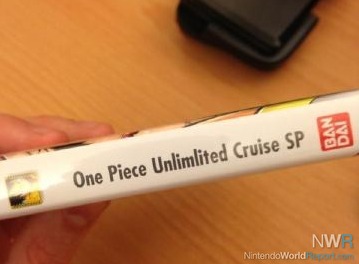 Don't buy this, by the way. Bandai removed half the game from the English version.

The only reason I'm singling out Capcom is because they seem to consistently get language wrong, time and time again. To do a bad Japanese to English translation is one thing, but they have a team of English scriptwriters and editors—a whole group of people who don't seem to know the difference between "your" and "you're."
A good game should have the potential to proudly compare with the likes of Dickens, Austen, or Doyle. It should take us places and teach us things we can fondly look back on after many years, as it is a form of art and expression, not a lazily written tabloid. This is part of the reason why I never want to hear full voice acting in Zelda games. The characters could speak Hylian with subtitles, but entirely removing the text from what is essentially an interactive adventure novel would detract from the overall experience; to me it would feel "dumbed down." But that's an article for another time.
Get it? Reve-Laytons? Art by me.