What if I told you, that everyone else is just copying Nintendo?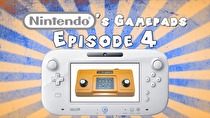 In this epic final episode, we cover the Gamecube, Wii, 3DS, and Wii U. It's time to see how it all fits together, and how gaming as a whole has been influence by Nintendo's controllers.
Thanks for sticking with me through my first series here at Nintendo World Report. Don't forget to subscribe to NWRTV on YouTube for even more great content.