Jordan once again stops by because it's time to see who reigns supreme and who the two chumps are from our E3 Predictions! But that's not all we got plenty of games to talk about including Cadence of Hyrule, Dandy Dungeon, My Friend Pedro and more!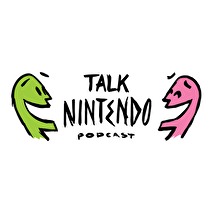 E3 has come and gone and you know what that means! E3 punishment time baby! Jordan stops by to tally up the points and see who will sit atop the throne to dish out the pain! You certainly won't want to miss how this plays out!!
After the losers are licking their wounds, everyone regroups (minus Pert who had to run) to talk some vidgya games. Jordan has been jamming out to more games than he can remember with the Sega Genesis Classics as well as finding time for Dandy Dungeon and My Friend Pedro. Casey dipped his toes into Crypt of the Necrodancer and it was enough to get him on board for Cadence of Hyrule. He's also been playing Skies of Fury DX thanks to Zach and Melissa! Melissa works at the museum that helped with development of the title and faithful listener Zach thought it'd be a great fit to talk about on the show. Thanks again!!
Don't forget to peep the tweet below to join our Weekly eShop Giveaway!
Jordan once again stops by for our #E3 Prediction Results! But that's not all we got plenty of games to talk about including #CadenceofHyrule, #DandyDungeon, #MyFriendPedro and more!

Follow, Like & RT for a chance to win 1 of 2 copies of @MeowMotors!https://t.co/5FwET9v0Hf pic.twitter.com/RdJz8XV1Nz

— TalkNintendoPodcast (@TalkNintendoPod) June 20, 2019
If you have any questions, comments or concerns please contact by tweeting us or by send us an email!