The boys kick off the show with Yonder: The Cloud Catcher Chronicles, Runner3, and SMT Strange Journey talk. Then dive into all the recent Pokemon and Star Fox Grand Prix rumors!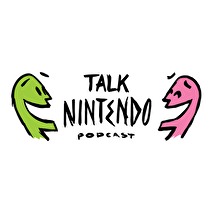 Last week Casey didn't have much to talk about due to some good ol fashioned embargos, but those suckers are up and it's time to talk Yonder: The Cloud Catcher Chronicles and Shin Megami Tensei Strange Journey. Yonder is a beautiful open world adventure that sees no combat, but instead is based in exploration with some light crafting and farming involved as well. Not normally Casey's cup of tea, but was the charm enough to win him over? SMT on the other hand is right up his alley and of course he's been enjoying it. Perry whom won't touch an RPG with a ten-foot poll (Not true -Perry) has been playing the latest and greatest from Choice Provisions and that's Runner3. He's loved the other installments in the series, but does the ramped up difficulty scare him off (because we all know he's a big baby head when it comes to difficulty) or is he embracing the challenge?!
Another week and another plethora of games to check out on the eShop Roundup. We make some decent time working through these because it's a big ol News block which starts and ends with some big bangers. The NES Classic is coming back and it'll be around for much longer than the original run, Mario Aces online test is happening in just a few weeks, and Hori is releasing some new sexy Playstands.
But enough of these things we know to be true, the people wants rumors and that's just what we have in store, it only requires a little drop down the interstate to RUMOR CITY! We cap off the show by diving into all the recent rumors about Star Fox Grand Prix and Pokemon Lets Go! They may or may not be real, but that won't stop us from talking about them!
The boys kick off the show with @PridefulSloth's #YonderTheCloudCatcherChronicles, @TotallyChoice's #Runner3, and @AtlusUSA's #SMTStrangeJourneyRedux talk. Then dive into all the recent #Pokemon and #StarFoxGrandPrix rumors!https://t.co/BxfAtNHIZP pic.twitter.com/VwZiHIw2eg

— TalkNintendoPodcast (@TalkNintendoPod) May 17, 2018
If you have any questions, comments or concerns please contact by tweeting us or by send us an email!