We discuss Chrono Trigger and Battalion Wars in "I Demand You: Backlog Edition".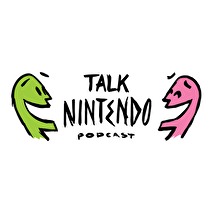 We kick off the show as we normally do, but with a twist. What We've Been Playing this week actually doesn't features any video games, but instead we're treated to Casey's experience with the Scrap Zelda Defenders of the Triforce escape room. After our brief opening segment we get right into the eShop Roundup with a plethora of Wii U games hitting the digital storefront this week as well as some solid 3DS and Switch offerings.
For a second straight week we're treated to the beautiful jingle of the Villa de Discount. This week we take a stay at Atooi Island where everything is 75% off! We highly recommend you take a trip to this beautiful isle and pick up one (or all) of these wonderful games. Once we come back from our vacation we take a look at the News. Have you ever wanted to spend more money on DLC than the actual game? Well good news, because Fire Emblem Echoes has you covered. And for those Switch owners looking to spend some money, you now don't need to bust our your credit card every time because you can finally say your payment information.
You might have wondered why we skipped out on talking games during What We've Been Playing, well that's because its time for "I Demand You: Backlog Edition". For those who don't remember a few episodes back (with the help of The Bivs) we chose a game from each of our backlogs to play. The guys ended up choosing Battalion Wars for Perry to play and Casey had to go back and play Chrono Trigger. They get into the weeds for both titles, so be warned spoilers do ensue.
If you have any questions, comments or concerns please contact by tweeting us or by send us an email!
I DEMAND YOU LISTEN! Join us as we discuss Chrono Trigger and Battalion Wars in "I Demand You: Backlog Edition".https://t.co/8tfmil5gXs pic.twitter.com/3BzUVqjkWC

— TalkNintendoPodcast (@TalkNintendoPod) May 12, 2017