We come together in thanks for all the games we've been playing.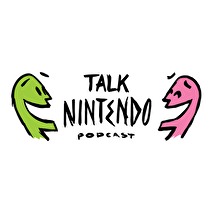 We come together on this most festive of holidays to eat a plethora of food and talk about the games we've been playing. We kick off the show with Dragon Quest VII, a game that has been on Casey's plate for just over two months and he can now officially put a fork in it. Was it worth investing all that time or did it fall short of expectations? Lewis Pugh was friendly enough to send us a code for Twisted Fusion and Perry took the opportunity to dive in. Does this metroidvania game stand tall upon the eShop offerings? Making Talk Nintendo history, Casey brings the first Nontendo game to the table as he discusses Battlefield 1.
After Jools' appearance on the show a few weeks ago, Perry decided to revisit a game he somehow skipped over. The arcade puzzle game Bomb Monkey might be inexpensive, but that doesn't mean it doesn't pack a punch in the gameplay department. Continuing with the theme of skipped over games, Casey jumps into the newly released VC title, Excitebike 64. The controllers are difficult to master, but is it too much to enjoy the overall package? We wrapped up what we've been playing with a little game called Swapdoodle. This cute game/messaging app is too much fun ... and it's free?!
After a quick break the guys come back to talk some news and what would a week of news be without more Switch rumors. This time however they're getting strange ... Mario RPG x Rabbids game ... urghhh?! The show wraps up with a busy week in the world of the ol' Craig List. Perry is wheeling and dealing this week, but it seems his purchases might be destined for his personal collection.
If you have any questions, comments or concerns please contact by tweeting us or by send us an email!